MediSpa
DCSI MediSpa has been recognized by Allergan as a Diamond Level Provider. Allergan's Diamond status is awarded to leaders in the field of aesthetic medicine and recognizes aesthetic practices for their experience and expertise using the company's line of products such as Botox, Juvederm, Kybella and CoolSculpting. The Diamond level puts DCSI MediSpa among the top 5% of elite practices in the nation. With that kind of recognition, you can be confident that we will deliver the results you are looking for.
---
Facial aging begins in your early 20's, as a result of genetics and natural aging in addition to external factors that may include sun exposure, smoking, stress, etc. Lines and wrinkles are signs of aging, but aging exist at every layer of the facial structure, including skin, fat-pads, muscles and bone.
Your skin plays an important role in your appearance. Smooth, healthy skin allows you look more vibrant, providing you with a youthful glow that will make a positive impression in personal and professional interactions.
Chemical peels, exfoliation treatments, and laser resurfacing modify the surface of the skin to correct visible signs of sun damage, such as fine lines, irregular pigmentation and blemishes.
As we age and lose facial volume, the contour of the face changes, causing shadows to develop, while youthful highlights fade. Typical youthful features include high cheekbones, full cheeks and a defined jawline. Common characteristics of aging include, drooping skin, flattened cheeks, sagging jawline and a double chin.
Botox, hyaluronic acid and collagen stimulators are injected into specific facial areas to reduce the appearance of lines and wrinkles and restore your natural facial contours.
Our staff is dedicated and excited to offer you the safest, most advanced non-surgical treatment options available. Our MediSpa team has extensive training and expertise to help you achieve your desired results by tailoring each treatment to your individual needs. We are committed to help you along your journey, to ensure safe and excellent results each step of the way
---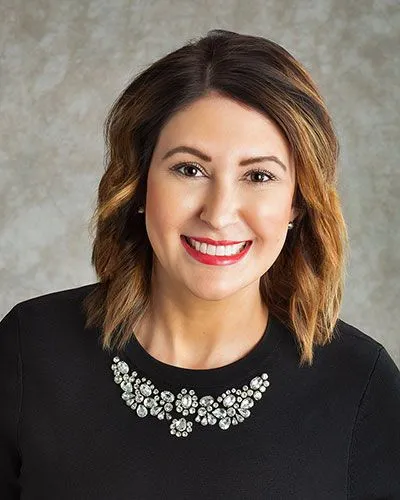 Brittany Allen, RN
Aesthetic Nurse Specialist
Brittany joined Dermatology Center of Southern Indiana in 2003, her focus is aesthetic nursing. She is an expert in facial anatomy and has extensive injection training by world renowned experts. Brittany offers her patients a combination of experience, expertise and personal attention. Outside of the office she enjoys playing golf, practicing yoga and traveling. "Injecting is an art to me. I am grateful to have the opportunity to help patients to look and feel their best."
---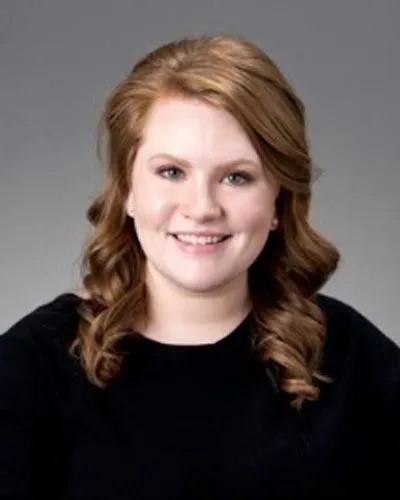 Amy Collier
Licensed Esthetician
Amy became a Licensed Esthetician in 2010 and joined the MediSpa the following year. While Amy has a passion for laser procedures, you can also see her for a wide variety of services, including dermaplaning, medical grade chemical peels and even CoolSculpting. Meet Amy during a consultation, where she loves learning more about what goals you are striving for and how she can help you achieve them. Regardless of what stage you are at with your skincare needs, she will help you discover what options are available for your lifestyle.
Amy enjoys working alongside a team of doctors and providers to accommodate the support of her patients. In her spare time, Amy enjoys spending time with her husband, kids and their dogs!
---
Adison Watkins
Licensed Esthetician
Adison became a Licensed Esthetician in 2014 and joined our team in 2018. Adison's specialty is Microblading and Laser Treatments, in addition to CoolSculpting, Dermaplaning, SilkPeel and more. Adison's attention to detail is a skill she is gifted with. During your appointment with Adison, she will allow you to feel relaxed and confident. She is fun and easy to talk to, and patient care is a priority to her.
Adison spends her free time with her family and friends. She also enjoys outdoor activities such as hiking, boating, in addition to traveling when she has the opportunity.
---
Hagann McConnell
Hagann became a licensed esthetician in 2021, and joined DCSI shortly after. She worked alongside our dermatologists as a medical assistant, before transitioning to the MediSpa in the fall of 2022. Thus giving her a vast knowledge in dermatology, and focus on aesthetics.
You can see Hagann's excitement as she interacts with her patients. She relishes in learning and sharing her knowledge to facilitate their skincare journey. Hagann offers facials, dermaplaning, DiamondGlow, chemical peels, and more.
Hagann spends her free time hiking, creating art, and spending time with her husband and their two dogs.
---
Cosmetic Consultations
Our consultations are designed to further educate you on what options there are for your main concerns and goals. Discuss products and treatments and get your questions answered, with no pressure. One of our main goals is to help correct your concerns, help you maintain that correction and teach you ways to prevent future damage. Here at DCSI we consider ourselves a team, and together we want to give you the best care and treatments that we can offer. Please call 812-339-6434 to schedule your consult today.
Click here to see our montly specials